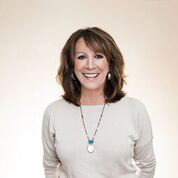 Native Islanders often use the terms "Been Here's" and "Come Here's" to distinguish between recent (in the last twenty or so years) arrivals and those who have been here longer. Terry Notartomaso definitely qualifies as a "Been Here". Terry bought her first property on Hilton Head before there was a fixed span bridge to the island, that was 41 years ago.
A native of Michigan, Terry was raised near Detroit in Huntington Woods and followed her mom to the island when she and Terry's step dad purchased The Adventure Inn on South Forest Beach Drive (now the site of Hilton's newly completed Ocean Oak). Terry found Hilton Head to be a great place to live, work and raise a family, so she never looked back. Her experience in the community and the family business gave her a unique perspective with which to help clients who know they want to own on Hilton Head, but aren't exactly sure what or where! While she is widely acknowledged as the South Forest Beach expert, her knowledge of the island, Bluffton and the Lowcountry are second to none.
Terry believes that her role is to advise and facilitate a transaction for her clients. As numerous testimonials will corroborate, she wants every client's purchase to be an informed decision based on their needs and choices, not hers. Repeat and referral business are a natural byproduct of Terry's philosophy and her clients are always comfortable letting their friends know that working with Terry will be informative, fun and pressure free.
CUSTOMERS FOR LIFE
"Every one of my clients is unique, and that is exactly how I treat him or her. I'm proud to say that a high percentage of my business comes from past clients or referrals; from people who choose my services time and again.
I want you to be 100% satisfied, both with my service and with your new property. I will involve myself in your home search as much or as little as you like, and will communicate information to you in a fashion that suits you best."
Purchasing real estate can be a stressful experience. Choose a professional with the expertise and the demeanor to guide you confidently through the process. Terry Notartomaso.
------------------------------------------------------------